Beulah
5055 Chappelle Road, SW | Edmonton, AB | (780) 453 – 1266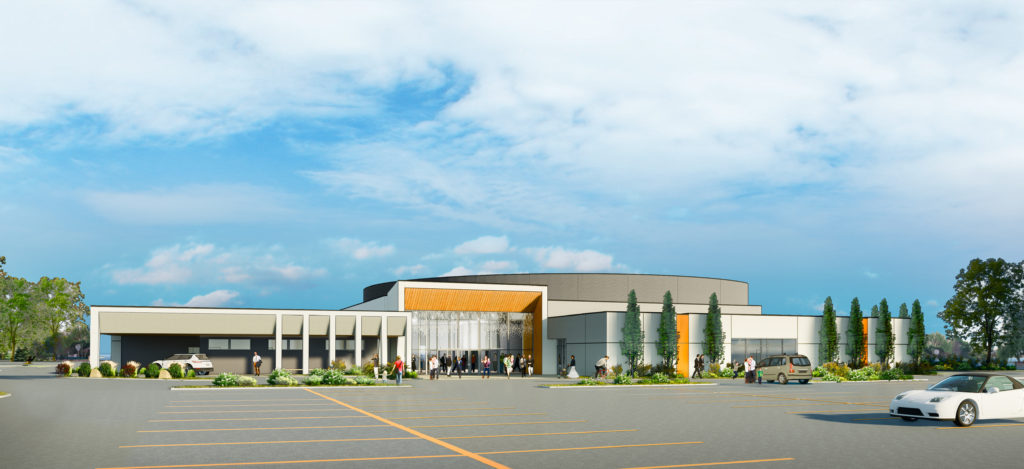 ** Concept sketch of the exterior building of Beulah Alliance Church. Sports for Kids will operate inside the finished building.
Sports For Kids offers Edmonton out-of-school care programs for children between the ages of 5 to 12 years old. Our program offers children with opportunities to experience a variety of different sports and recreational activities in a fun and non-competitive environment. We value respect, the use of proper manners, participation and sportsmanship encourage these principals at all times.
Our program runs inside Beulah Alliance Church and and is filled with games, blocks, Lego, books and more. We provide dedicated areas for quiet reading, block play and imaginative learning. We have full access to a lovely 4100 sq foot gymnasium everyday after school. This allows us to schedule great active programs that ensure each of our participants gets their daily dose of active play. A two minute walk to green space featuring a brand new community park.
Kindercare: $800   

|

   Grades 1 – 6: $550
*Fees increase in summer (july/august)
Normal Schedule:
AM:  7 – 9 am  |  Kinder Care: 11 – 6 pm  |  OSC: 3:05 – 6 pm
Thursday Schedule:
As determined by participants needs.
*Sports for Kids accommodates all PD Days and school breaks  
Closed for all Stat Holidays, Christmas Eve and Easter Monday.
---
Catholic:
St. Thomas Aquinas School
St. John XXIII School
Monsignor Fee Otterson School
Public:
Donald R. Getty School
Dr. Lila Fahlman School
Johnny Bright School
Dr. Margaret-Ann Armour School
Roberta MacAdams School
Constable Daniel Woodall School